In February of 2021, Autodesk Docs became part of the AEC Collection. For all of our customers that own the AEC Collection, you've got access to Docs now (and it can be purchased for those without the AEC Collection).
Autodesk describes Docs as a, "cloud-based common data environment on the Autodesk Construction Cloud platform". I describe it as project-based cloud document management with features focused on AEC workflows and Autodesk design files. Below, I'll explain in more depth what Autodesk Docs is, and how you can use it for internal and external collaboration.
What is Autodesk Docs?
It's a cloud-based platform where you can store project data and use AEC workflows to collaborate inside and outside of your team. Docs includes the following features:
Document Control

Create your own folder structure with different permissions for different project members – control who can see and modify what files/folders

File versioning – every version of your design saved and accessible in the cloud

Unlimited cloud storage for all file types

Design software integration

Open, save, and link/xref files directly from the cloud in Revit and AutoCAD (and verticals)

Desktop Connector – mount a drive on your PC to interact with project files

Web-based design file viewers – explore, markup, and compare versions of design files in the web

Markups – create markups and redlines on 2D and 3D models in the cloud

Issue Tracking – centralized issue creation and resolution with the ability to assign and a record that stays with the project
Document Approval and Transmittal workflows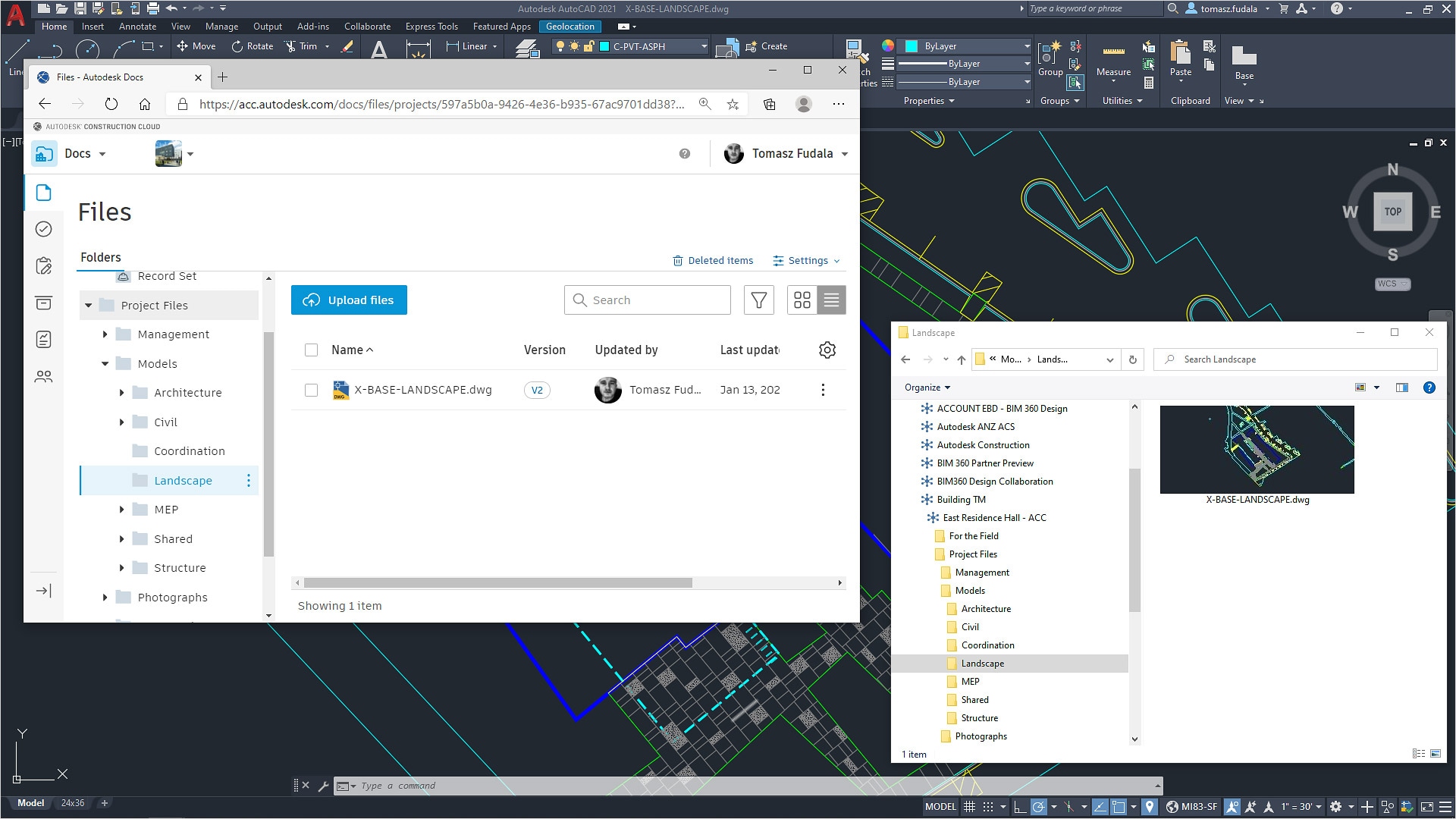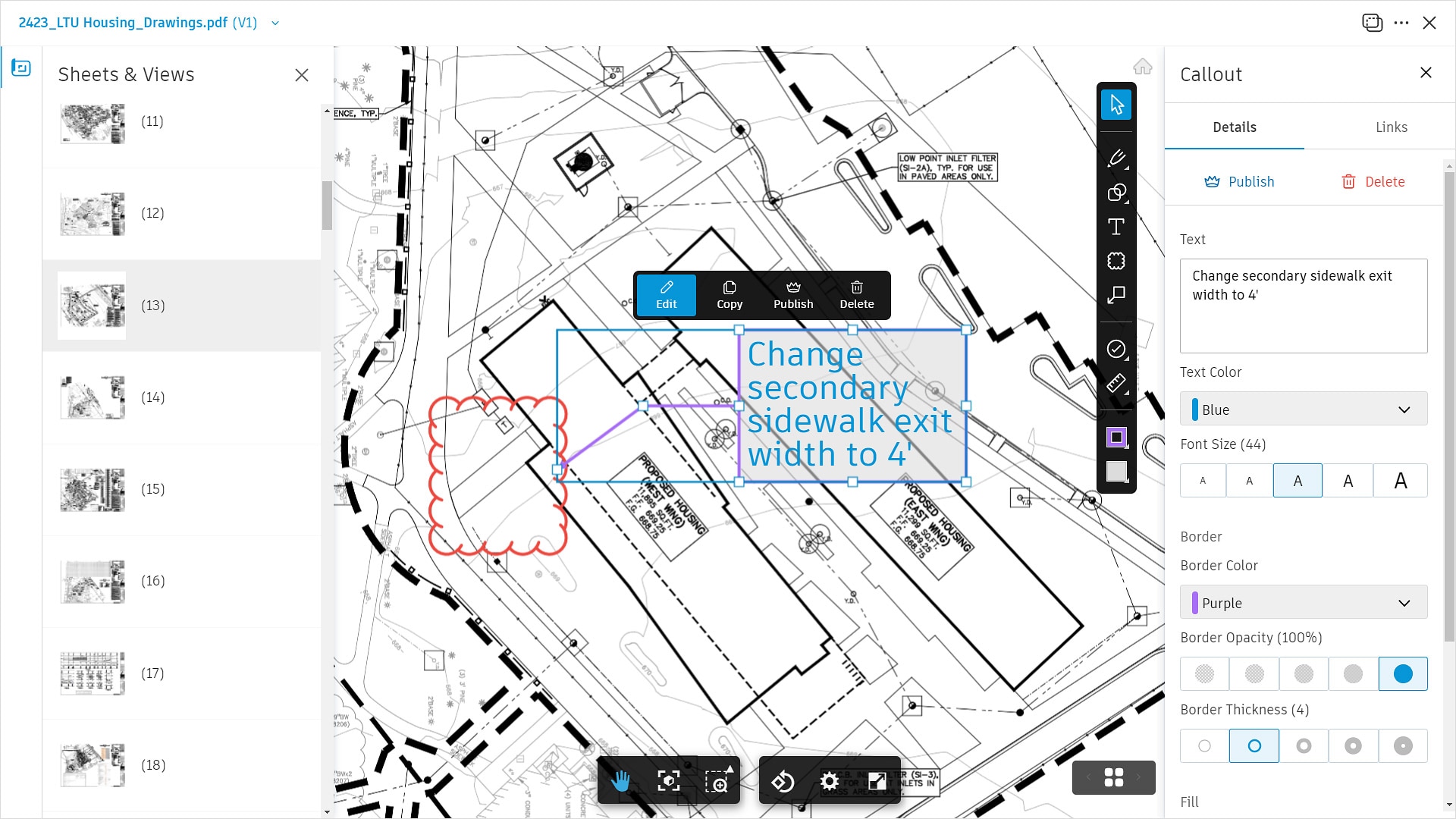 How do you use Autodesk Docs?
Autodesk docs allows the whole project team to stay connected no matter where they're working. Docs shines where:
The project team is dispersed
Collaboration is important
You want all stakeholders to have access to the current source of truth
We have clients using Docs for small teams on internal projects and large multi-disciplinary teams on complex design projects. Docs is the base for Autodesk Construction Cloud (ACC), a robust platform for AEC Projects from design through construction. The other tools in ACC that add on to the Docs base are:
BIM Collaborate – model coordination (like Navisworks in the cloud)
BIM Collaborate PRO – Revit work-sharing and Civil 3D Data Shortcuts in the cloud
Autodesk Build – field tools for construction
Want more information?
Join me on June 14th at 11AM PT for a webinar where I'll discuss Autodesk Docs in detail and you can see the features in action.
If you'd like to jump in and get started with Docs, check out Autodesk's learning page: https://learnacc.autodesk.com/page/autodesk-docs
Clarification on ACC vs. BIM 360
You may be familiar with BIM 360 Docs and wonder how that relates to Autodesk Docs. BIM 360 was the predecessor of Construction Cloud and now both exist in tandem. Users have access to both the BIM 360 platform and the new unified Construction Cloud platform. There are use cases for both—but the development is taking place in ACC, and that's where I recommend new users focus their energy and start projects.